Getting liposuction at Difine in Essen
Information on liposuction:
| | |
| --- | --- |
| Duration of surgery | 120 min. |
| Anaesthesia | Local anaesthesia |
| Clinic visit type | Outpatient or 1 night in inpatient care |
| Check-up/aftercare | Compression corset for approximately 4 to 6 weeks |
| Suture removal | After about 10 days |
| Return to work | 1 to 2 days after the operation |
Liposuction in Essen for a slimmer silhouette
Would you like to receive liposuction in Essen? Dr Narwan is the specialist for you when it comes to liposuction; consult with them for an expert opinion.
Does nothing seem to work for you, no matter how hard you try? You watch what you eat, you exercise, you're not at all (or only a little bit) overweight – and yet your body still doesn't look as attractive and athletic as you'd like? No wonder! Who among us is able to go to the gym every single day while still paying attention to their diet at all times? Not to mention the fact that society's aesthetic ideals are getting harder and harder to attain – and it's good for your self-esteem to show off a flat tummy, toned curves or highly defined muscles. Liposuction can help.
Your Specialist for Liposuction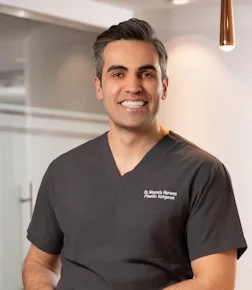 Dr. med. Narwan
Medical Specialist for Plastic and Aesthetical Surgery
Frequently asked questions about liposuction in Essen
The advantages of liposuction at Difine

Specialised in cosmetic body contouring
Our specialist uses the VASER Lipo method for targeted, gentle liposuction
The fat collected in this gentle way is much more vital in comparison with other liposuction methods
Our specialist then uses this fat to fill in more volume and contouring in other areas like the breast/chest, buttocks or muscle groups (lipofilling)
Immense expertise in this area thanks to comprehensive training with internationally renowned plastic surgeons
Always up-to-date thanks to frequent participation in advanced training programmes
Maximum safety and security in our private clinic; 24-hour care
From the initial examination to the final one, all tests and aftercare are done personally by our medical specialist
Body treatments at Difine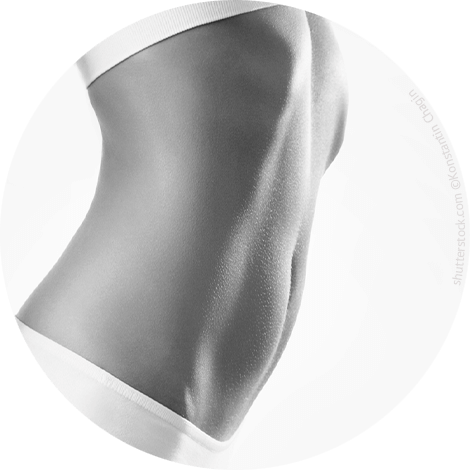 Methods for liposuction
Perhaps you've already been considering the idea of contouring your body through liposuction for a while now? Then perhaps you already know that VASER Lipo Hi Def® is an innovative technique for precision body contouring that has revolutionised traditional liposuction? Earlier methods left patients with bruises and swelling that remained for quite some time. The VASER Lipo method reduces this risk considerably.
At Difine in Essen, body contouring (also known as body sculpting) is the perfect way to show off your muscles at their best.
At Difine in Essen, Dr Narwan is one of the few doctors in Germany to offer the VASER Lipo Hi Def® method, an innovative contouring technique that removes fat deposits around muscle groups in a targeted, precise way. Liposuction can reveal the muscles of that long-desired six-pack, pectorals, buttocks, stomach, arms or legs, resulting in visibly more even contours and a more athletic form.
You can look forward to the amazing feeling of investing in something truly meaningful here in our liposuction clinic in Essen: Your body and your personal well-being.
Costs for liposuction in Essen
Each and every patient is unique because of their pre-existing anatomy and their individual desires. Our specialist adapts every surgical method to suit their needs. This is why we cannot state flat-rate prices for our treatments. The precise costs for liposuction are calculated in a personal consultation following a physical examination.
Hours
Monday
9 am - 6 pm
Tuesday
9 am - 6 pm
Wednesday
9 am - 6 pm
Thursday
9 am - 6 pm
Friday
9 am - 6 pm