Our modern Difine Clinic, which can be found in the excellent location of Essen-Rüttenscheid, is where Dr Narwan and the clinic team offer not only the newest products and non-invasive, minimally invasive and surgical treatment methods, but also highly valuable all-inclusive consultation. You can also look forward to the pleasant atmosphere in the clinic – a place where you know you're in safe hands.
We have two priorities: First, in an in-depth consultation, we adjust our methods and options to suit your unique needs and preferences. And it's particularly important to us that the final treatment results appear as natural as possible. We're not in favour of exaggerated lip fillers or oversized breasts! If you feel as we do, then we're the right team for you.
Everything to know about our clinic
As one of only a few licensed private clinics in the Essen area, we meet all medical and hygiene requirements. In our private clinic in Essen, we perform all treatments from the first consultation to aftercare. With an excellently equipped operating room, with the latest anesthesia and hygiene technology and our own station, we guarantee our patients continuous medical care of the highest standards. In our modernly furnished patient rooms, inpatient overnight stays under constant medical care are possible.
Difine's areas of specialisation
Dr Narwan is the only specialist in or near Essen, and some of the only specialists in Germany, to offer the VASER HD liposuction and VASER Lipo Hi Def® body contouring/sculpting methods. Thanks to constant professional training in these innovative plastic/cosmetic surgical techniques, Dr Narwan is continuing to build on his role as a pioneer in the Essen region.
Location
Our clinic is located in a central (yet quiet) area, the popular Essen-Rüttenscheid district, and can be easily reached by public transit, the A40 motorway (Ruhrgebiet region) and the A52 motorway (Rhineland region). It is situated close to numerous hotels; for example, the Atlantic Hotel is within walking distance of the clinic, for patients coming from abroad or afar, and reserves a block of rooms especially for our patients at Difine. The clinic is 20 minutes away from Dusseldorf Airport by car.
Location in Düsseldorf
In a second location in Düsseldorf on Königsalle, Dr. Narwan offers minimally invasive treatment methods for facial rejuvenation and modeling. Nowadays, such treatments can be carried out without great effort and precisely by means of injections with hyaluron and botox. Dr. Narwan achieves a youthful and fresh appearance for his patients in the practice in Düsseldorf through individual treatment concepts and state-of-the-art medical equipment. The Dr. Narwan Academy, founded by Dr. Narwam as a training center for medical colleagues, is also located at the Düsseldorf site.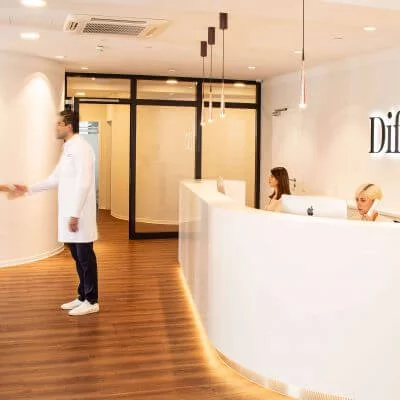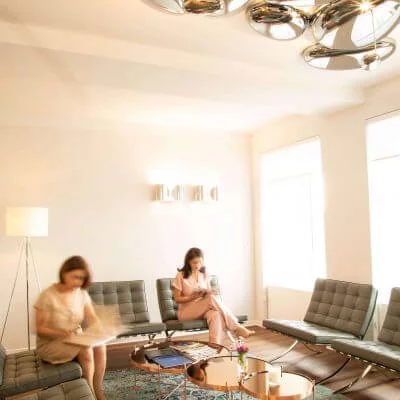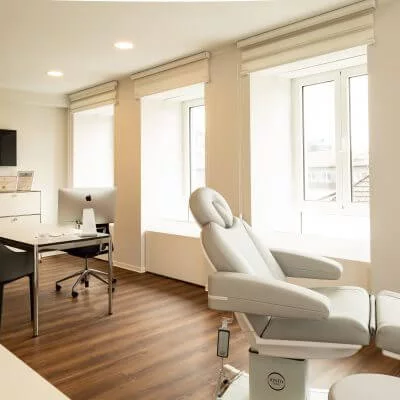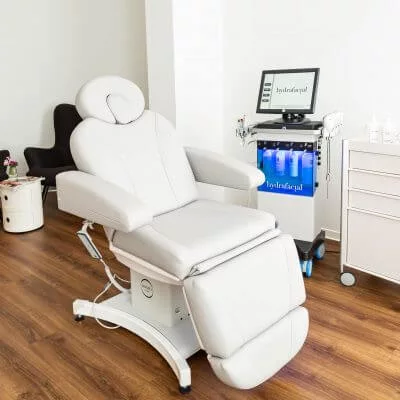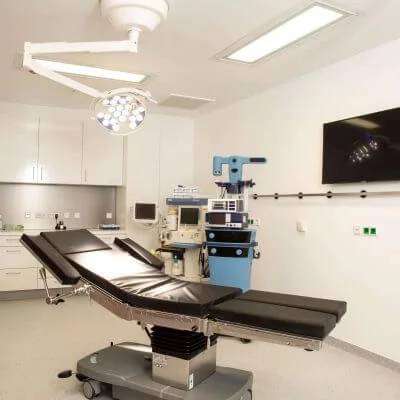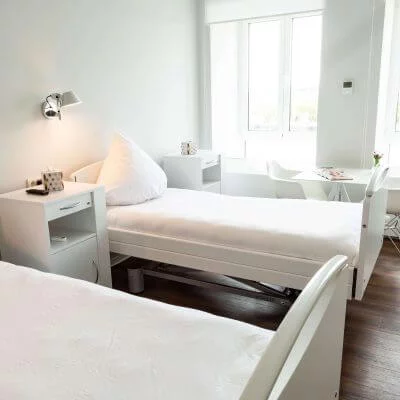 Hours
Monday
9 am - 6 pm
Tuesday
9 am - 6 pm
Wednesday
9 am - 6 pm
Thursday
9 am - 6 pm
Friday
9 am - 6 pm