Beauty treatments for men – there are plenty of options
In our increasingly appearance-aware society, a fit body, full head of hair and toned skin have long since become a general aspiration – even for men. You therefore probably already do sport, watch what you eat and occasionally treat yourself to a cosmetic or spa treatment. It's just as understandable that more and more modern men enlist the help of professionals to optimise their masculine attractiveness.
Body contouring –
when 'sport alone' can't deliver the results you want
If you don't have the time (or desire) to work up a sweat for hours on end at the gym every day, or if you're sick of seeing less and less hair on your head, Dr Narwan understands, and is here to offer a huge range of options to improve your physical attractiveness.
Body contouring/sculpting or PRP for hereditary hair loss, as well as hyaluronic acid and botulinum for wrinkles, are particularly good ways for men to achieve impressive physical changes, which can enhance their self-confidence and therefore also their demeanour at work and at home.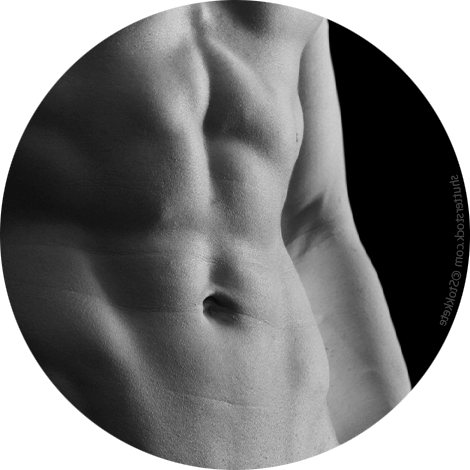 There's an easier way
Get a more attractive body faster and more easily with body contouring
Using body contouring with the innovative VASER Lipo Hi Def® method, our specialist removes troublesome or stubborn fat deposits in order to show off your muscles – for a significantly more athletic body in addition to exercise and a healthy diet. The VASER Lipo Hi Def® treatment is also appropriate for a double chin or to show off the six-pack hiding under fat on your hips or stomach. Learn more about: Body contouring.
The VASER Lipo Hi Def® method is also excellent in the case of gynaecomastia, a condition in which men gain benign breast-like deposits of fat and mammary tissue on their chests. Please read more about this topic here: Gynaecomastia.
For when your hair starts to get sparse
PRP – helpful for hereditary hair loss
For around 80% of all men, hereditary hair loss results in the loss of hair in specific regions. The cause of this hair loss is a genetic oversensitivity of the hair follicles to the hormone dihydrotestosterone (DHT), which also occurs in the scalp and shortens the growth phase of the follicles. This leads to follicle atrophy over time.
In the Personalised Cell Therapy (PCT) process at Difine, a PRP procedure (PRP = platelet rich plasma) is used to stimulated the healing and regeneration of tissue in a purely biological manner. The growth factors concentrated in the PRP can rejuvenate the growth phase for the hair follicles. Studies have shown that the PRP method can achieve an appreciable increase in hair thickness and diameter. We have found that Personalised Cell Therapy can help in cases of hereditary hair loss, too.
Learn more about vampire lifts (PRP) here.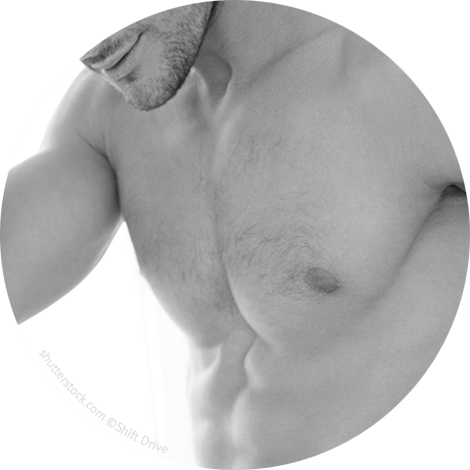 Have a confidential 'man-to-man' talk with our specialist.
He will be happy to explain in detail all the products, methods, risks and options for increasing your masculine attractiveness.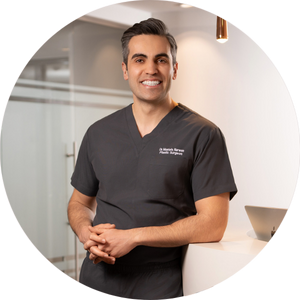 Nowadays, it's also legitimate for men to increase their attractiveness with professional beauty treatments.
Dr M. Narwan
Hours
Monday
9 am - 6 pm
Tuesday
9 am - 6 pm
Wednesday
9 am - 6 pm
Thursday
9 am - 6 pm
Friday
9 am - 6 pm