Breast augmentation in Essen
Do you prefer post-enlargement breasts that look as natural as possible? Perfect, so do we! If you're simply looking for a slight increase in bust size because you dislike the shape or size of your breasts, then we recommend breast augmentation using implants. The same is true for inherited asymmetrical breasts or sagging/shrunken breasts following pregnancy or nursing that need to be brought back to a more aesthetically pleasing state. Here at Difine, it is important to us that your breasts suit you and your proportions after the surgery, and preferably in a natural (not oversized) way.
Your Specialist for breast augmentation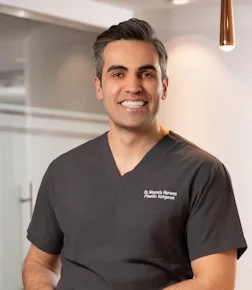 Dr. med. Narwan
Medical Specialist for Plastic and Aesthetical Surgery
The advantages of breast augmentation at Difine
Specialised in cosmetic breast surgery
Our specialist is an expert in several different modern methods of breast augmentation and will adapt the best method to suit your individual characteristics and preferences
Immense expertise in this area thanks to comprehensive training with internationally renowned breast surgeons
Always up-to-date thanks to frequent participation in advanced training programmes
Maximum safety and security in our private clinic; 24-hour care.
From the initial examination to the final one, all tests and aftercare are done by our medical specialist
Videos about breast augmentation
Results of breast augmentation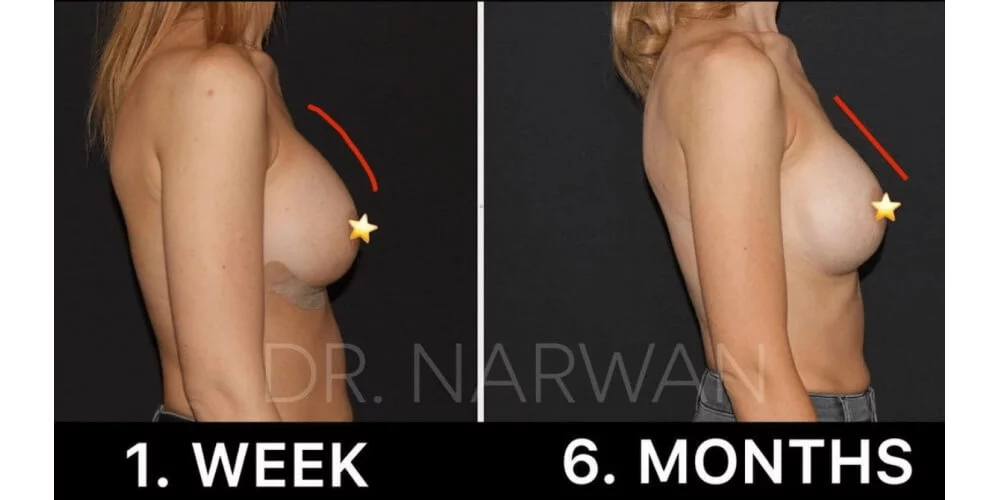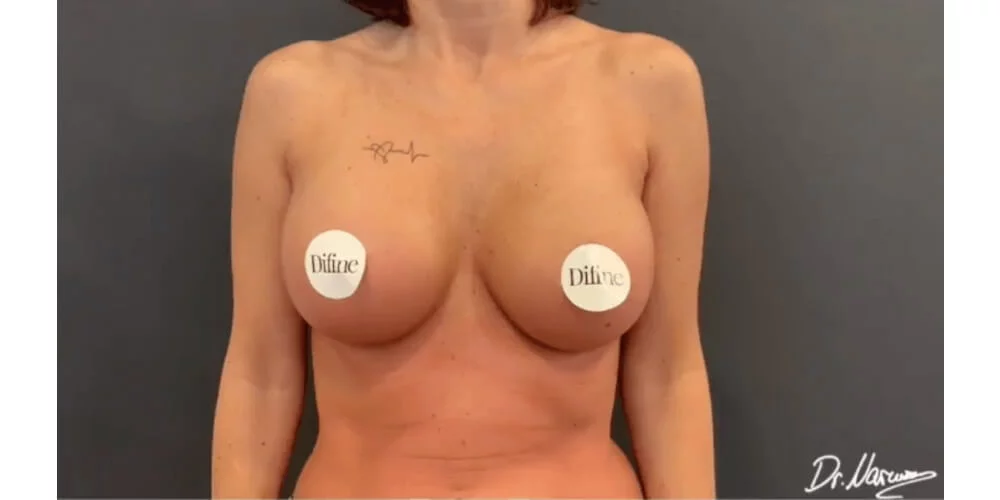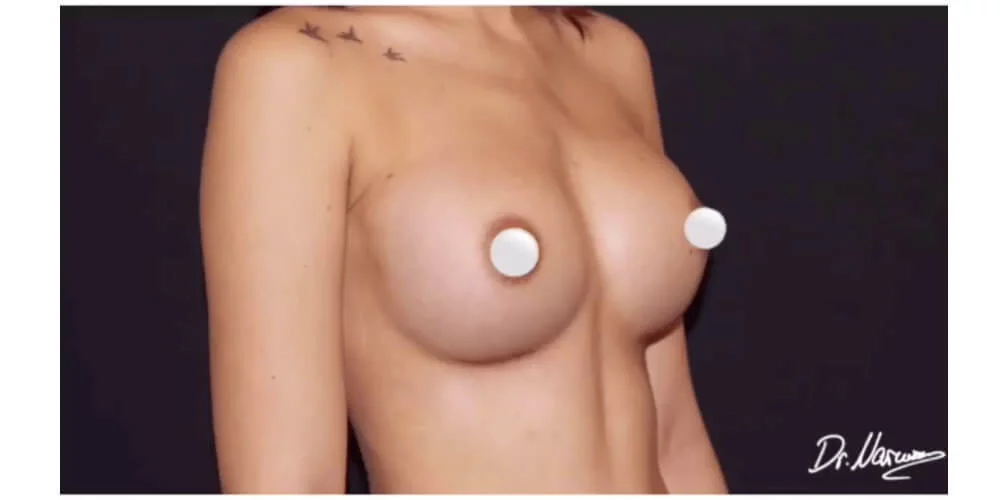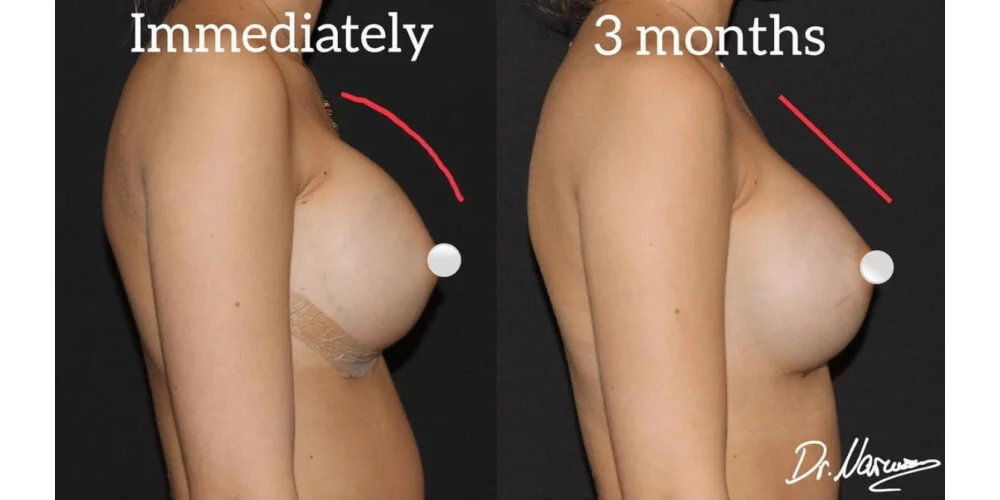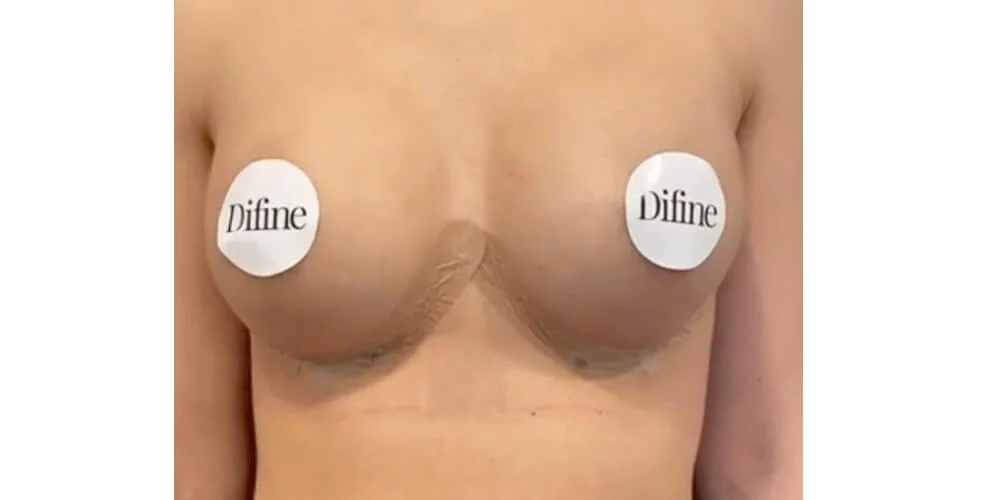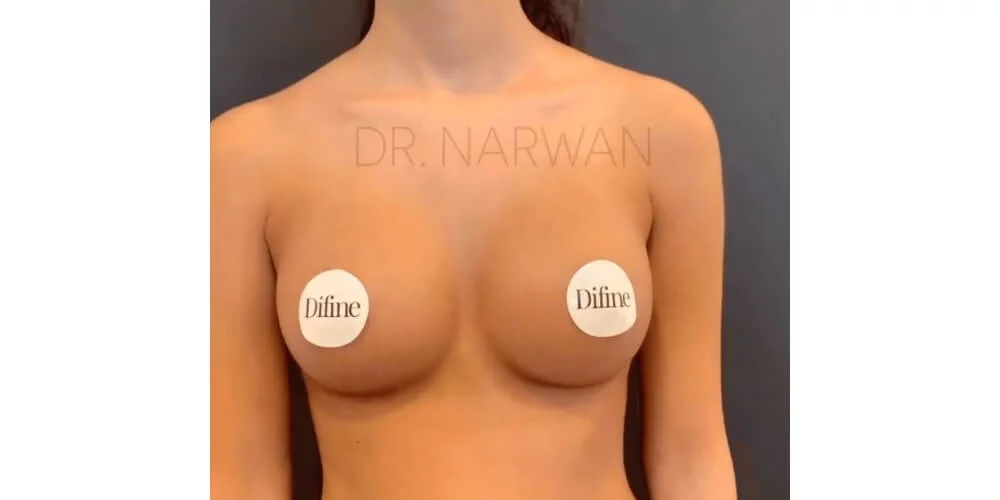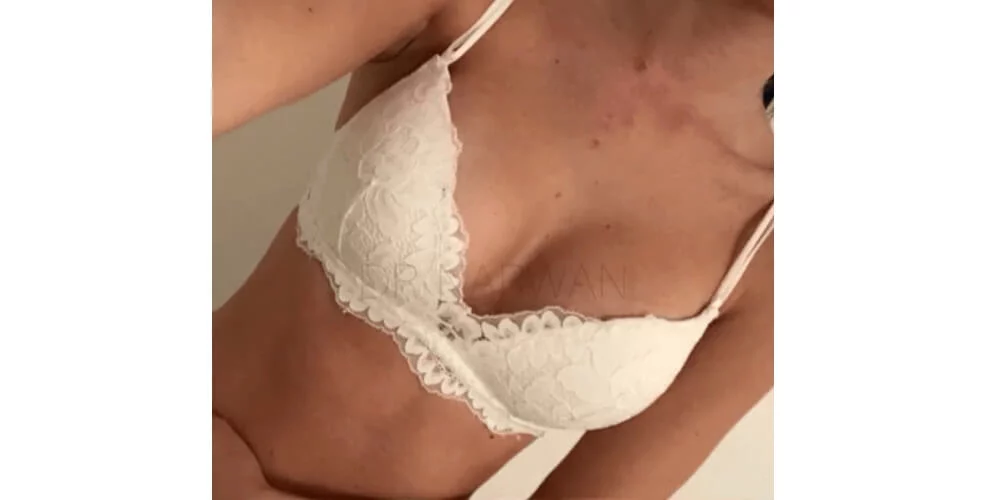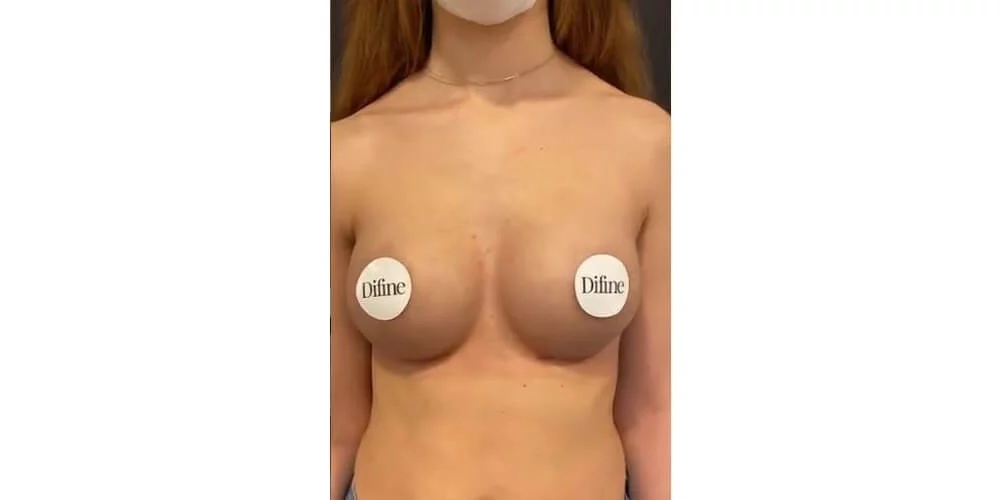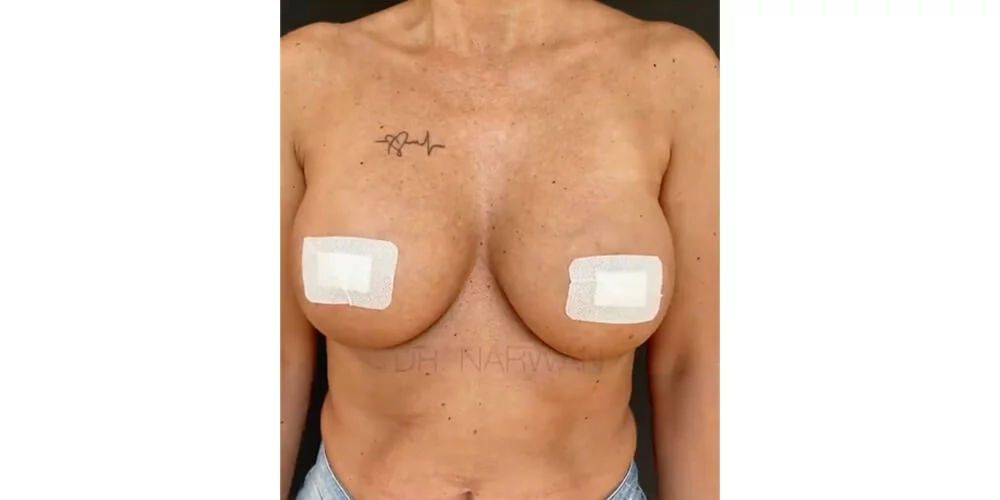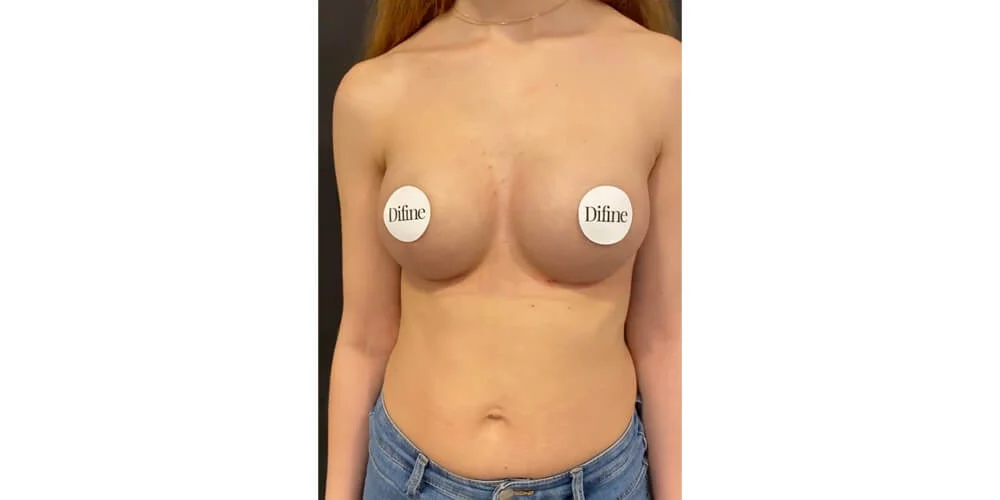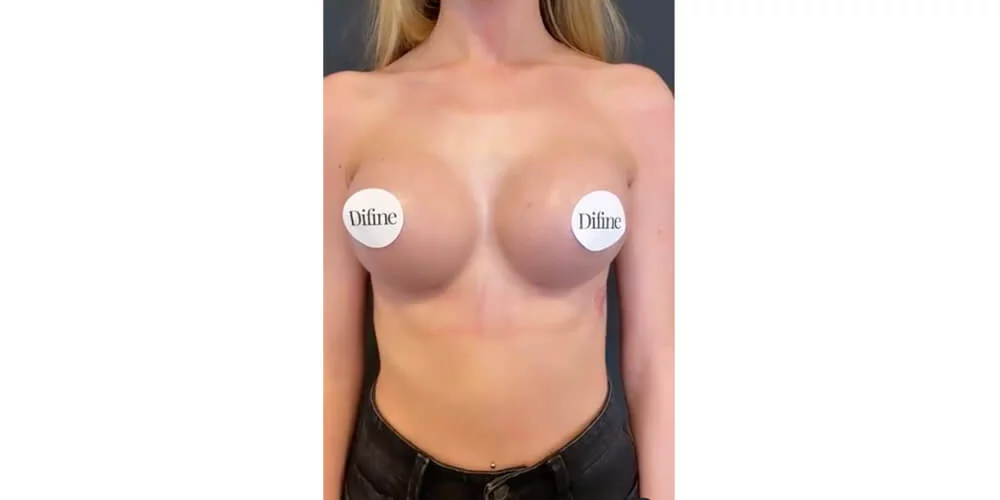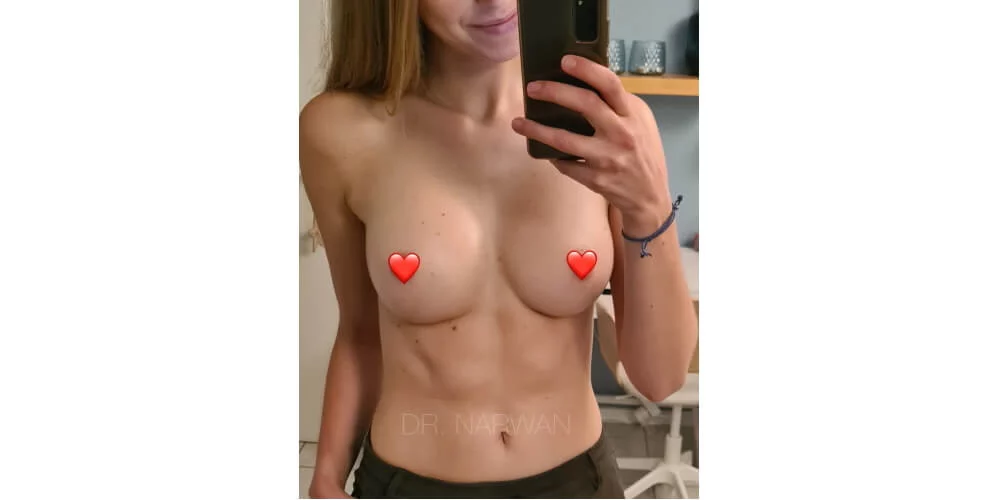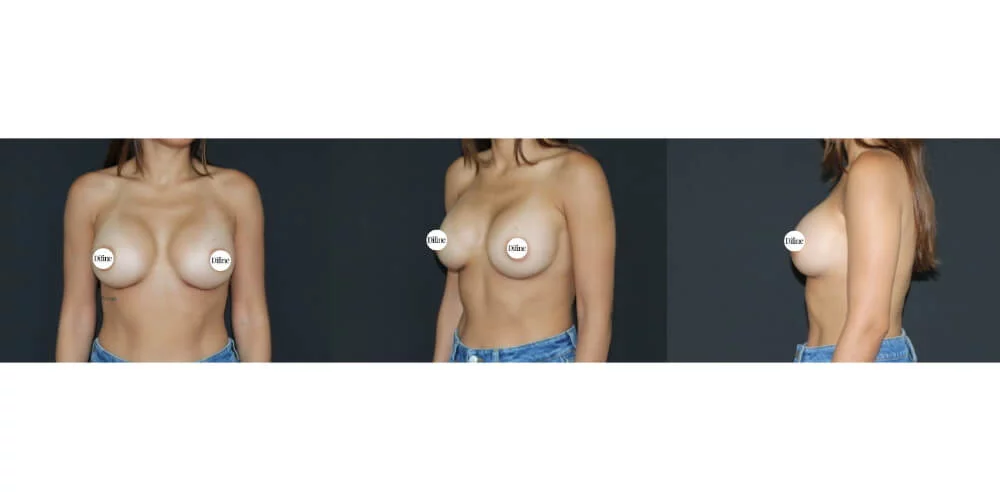 Breast augmentation with implants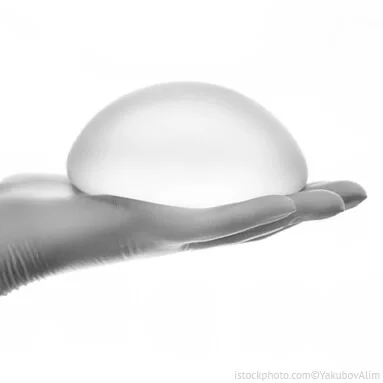 Round or teardrop?
We'll choose the perfect implant for you during a comprehensive consultation that incorporates your preferences
For breast augmentation with implants, our specialist will gain access either through the inframammary line (under the breasts) or through the areola, where a scar will be virtually invisible once healed. In general, the implant can be placed either above or below the pectoral muscle. This lets our specialist avoid contact with nerves or blood vessels. At DIFINE, we exclusively use top-quality, leak-proof silicone gel implants from reputable German and American manufacturers.
If a breast lift is to be carried out during the same operation, our specialist usually inserts the implant through the areola, assuming the latter is large enough to allow the breast implant to be placed properly. Once healed, the areolar scar is usually barely noticeable. A potential negative effect on sensation in the nipple cannot be completely excluded.
Frequently asked questions about breast augmentation in Essen
Facts about breast augmentation
Video about implant sizes
Video about elasticity of implants
Video about implant shapes
Video about cohesiveness of implants
Breast augmentation with the patient's own fat
Would you like a (somewhat) bigger bust, but prefer not use foreign materials such as implants? If approximately one cup size larger would be sufficient for you to feel much happier about your breasts, then a breast augmentation using your own fat may be the ideal method for you. If you are a patient with smaller breasts and enough fatty tissue in other areas of the body to provide about 500–600 ml of fat, then you're even more well-suited for this procedure. It might even be a convenient perk for you if you'd already been wanting to lose that fat anyway!
Information on breast surgery using the patient's fat
| | |
| --- | --- |
| Type of surgery | Outpatient or inpatient |
| Duration of surgery | 60 - 90 min. |
| Anaesthesia | General anaesthesia |
| Dressing | Loosely fitting bra (no underwire) for 4 weeks |
| Clinic visit type | Outpatient or 1 night in inpatient care (depending on extent) |
| Patient aftercare | Avoid compressing |
| Bed rest | No |
| Recovery time | Approximately 1 week |
| Physical recovery | After 1–2 weeks |
| Aftercare from surgeon | No-pressure massaging after 1–2 weeks |
| Return to work | After 1–2 weeks |
| Result | Approximately 50% of the fat cells remain over the long term; additional placements may be necessary |
Lipofilling has been practiced in cosmetic surgery for decades now. Since the technique was first introduced, however, significant developments have been made in preparing the living fat cells and injecting them into the breast tissue in miniscule particles. Breast augmentation using the patient's own fat can be carried out as an inpatient or outpatient procedure here at DIFINE. For outpatient treatment, you can go home after only a few hours.
Usually, a breast enlarged with your fat will lose about 30% of its volume within the first 2–3 months, as 1/3 of the fat tissue cannot anchor itself to a vessel supplied with blood in order to continue to receive nutrients. For an optimal result, a second operation may be necessary after about 3 months.
Your body fat is a product of your body, and acts like it. In other words, when you gain weight, the fat cells also gain volume. And when you lose weight, the fat cells lose volume as well. If you desire a certain bust size but do not have enough fat deposits, then either multiple rounds of fat injection may necessary, or else a breast augmentation with implants.
Impressive advantages of breast augmentation with the patient's own fat:
The natural-looking result appears after about 3–5 months.
You don't need to deal with the standard risks associated with breast augmentation such as capsular fibrosis, pain or implants slipping out of place.
Using the patient's own fat is an excellent way of shaping a natural-looking breast.
Breasts that have already been operated upon can be corrected with the patient's own fat.
Because the patient's fat is a filler material produced by their body, it will not be rejected or cause any allergic reactions
Unsightly scars are practically impossible, as the only incisions are miniature (about 3–4 millimetres long).
The areas from which fat will be taken become slimmer (thigh, buttocks, stomach).
Costs for a breast augmentation
Each and every patient is unique because of their pre-existing breast anatomy and their individual desires. Dr Narwan adapts every surgical method to suit their needs. This is why we cannot state flat-rate prices for our treatments. The precise costs are calculated in a personal consultation following a physical examination.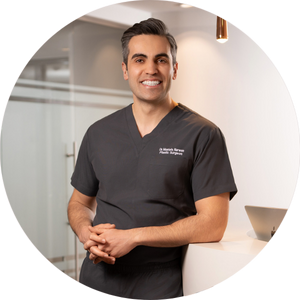 Dr Narwan will of course provide an individualised, comprehensive discussion of all risks and options, no matter what size or shape of breast implant, surgical method, or even breast augmentation using your own fat, is best for you – with the ultimate goal of achieving exactly the results you want.
Hours
Monday
9 am - 6 pm
Tuesday
9 am - 6 pm
Wednesday
9 am - 6 pm
Thursday
9 am - 6 pm
Friday
9 am - 6 pm