Brazilian butt lift at Difine in Essen
Information on the Brazilian butt lift
| | |
| --- | --- |
| Type of surgery | Inpatient |
| Duration of surgery | 3–4 hrs. |
| Anaesthesia | General anaesthesia |
| Dressing | Special corset for 6 days |
| Clinic visit type | Inpatient stay for 1–2 nights |
| Patient aftercare | Avoid straining your buttocks for 6 weeks |
| Bed rest | No |
| Recovery time | After about 2–3 weeks |
| Physical recovery | After 6 weeks |
| Aftercare from surgeon | Thrombosis prevention for about 7 days |
| Return to work | After about 2–3 weeks |
| Result | Long-lasting |
Are you aware of – and awestruck by – those Brazilian beach beauties, with their aesthetically stunning curves? More than anything else, their rear ends are the centre of attention – even when clothed in jeans. But very few German women are able to attain a sexy bum like that, even with targeted muscle training or weight-loss programmes. The only way to achieve a stunning Brazilian-style bum is through the Brazilian butt lift (BBL). This combination of state-of-the-art liposuction on other areas of the body using VASER and re-sculpting of the buttocks will alter the entire silhouette of your midsection in a positive way.
Your Specialist for brazilian butt lifts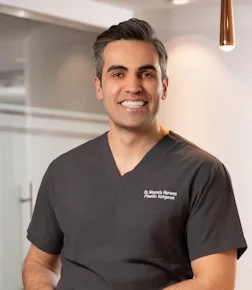 Dr. med. Narwan
Medical Specialist for Plastic and Aesthetical Surgery
Frequently asked questions about Brazilian butt lifts in Essen
The advantages of buttocks augmentation at Difine: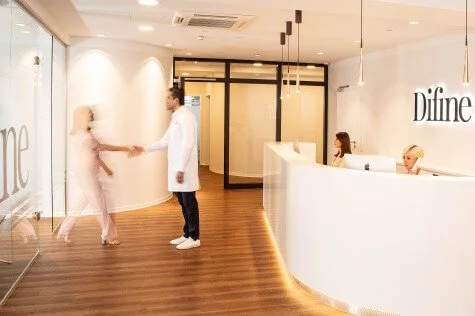 Specialised in cosmetic body contouring
Our specialist uses the VASER Lipo method for targeted, gentle liposuction
The fat collected in this gentle way is much more vital in comparison with other liposuction methods
Immense expertise in this area thanks to comprehensive training with internationally renowned plastic surgeons
Always up-to-date thanks to frequent participation in advanced training programmes
Maximum safety and security in our private clinic; 24-hour care
From the initial examination to the final one, all tests and aftercare are done personally by our medical specialist
Results of Brazilian butt lift surgery: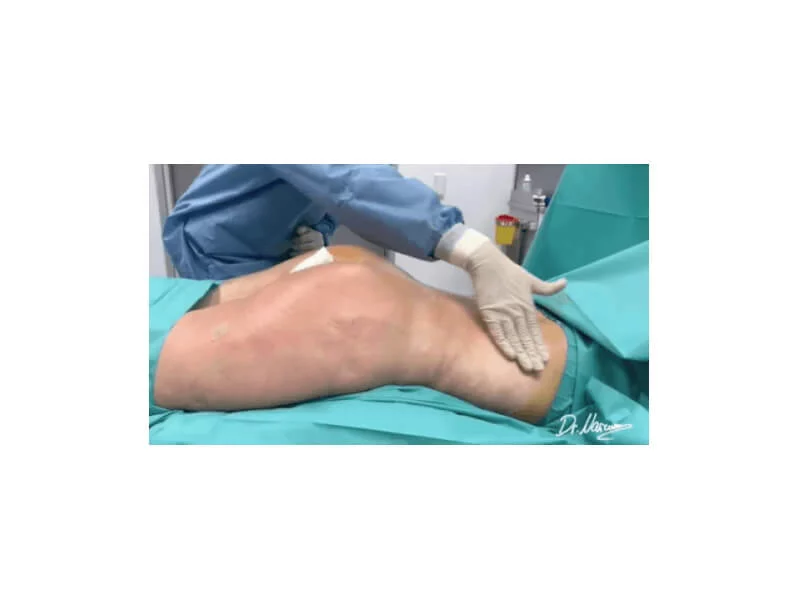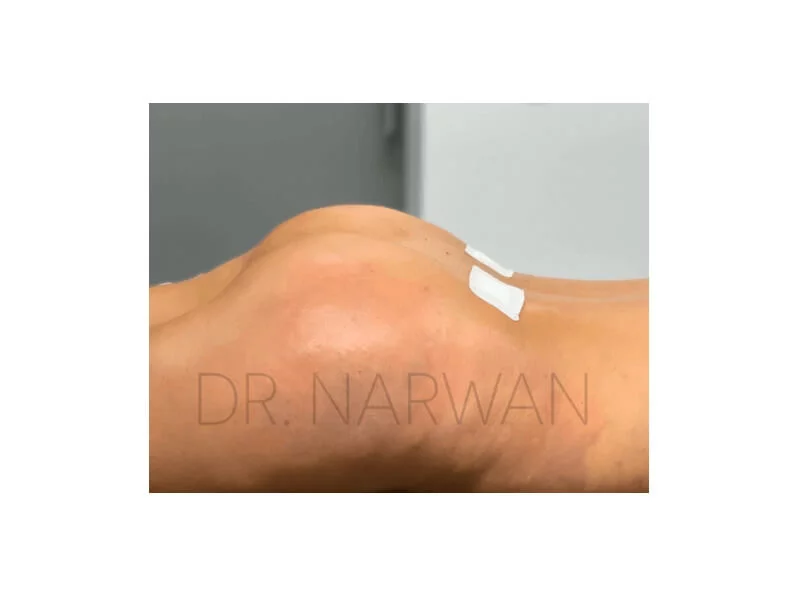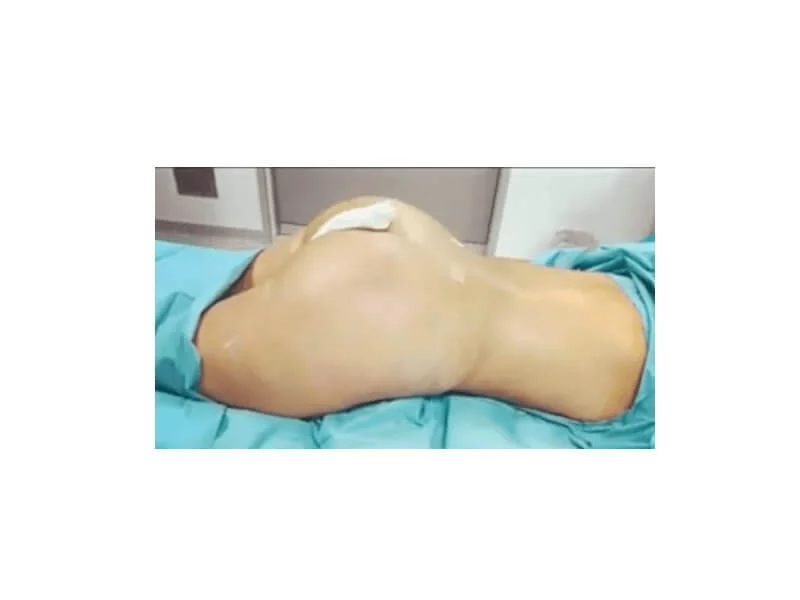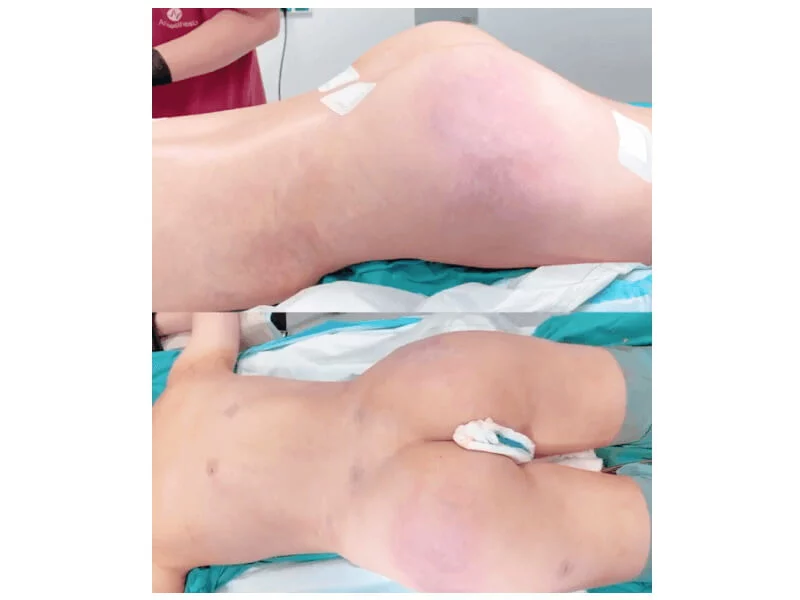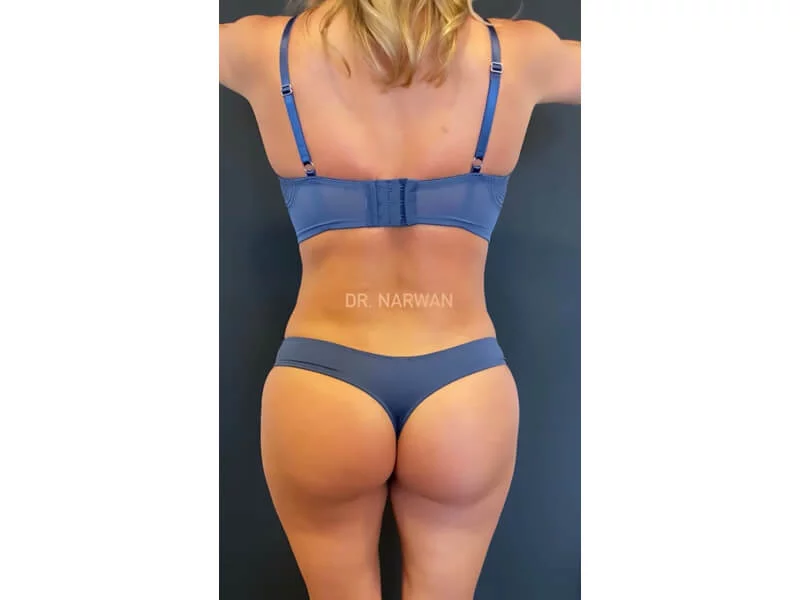 Buttocks augmentation methods
There are three major advantages to a Brazilian butt lift (BBL): The fat needed for the augmentation is suctioned off from body regions that are likely already in need of slimming down, such as the stomach, outer thighs or hips, using the gentle VASER Lipo System. This means that those areas also become more well-shaped through the procedure. The second advantage is that it is precisely this extracted fat from the patient's own body (once prepared and purified) that is injected into the musculature of the buttocks through lipofilling, sculpting the patient's buttocks into a fuller form. The third – and equally important – advantage of a Brazilian butt lift (BBL) is that sculpting using the patient's own fat is significantly less risky than using implants that can trigger allergies or rejection by the body.
Furthermore, the patient's fat feels more natural in their buttocks, and looks more natural too. And the only incisions necessary are very tiny ones, which means no visible scars remain.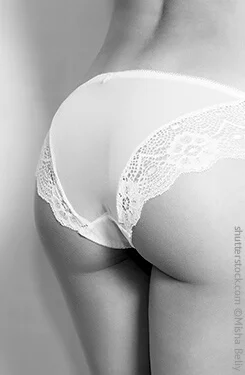 Buttocks augmentation procedure
First, Dr Narwan removes fat from other regions of the body using the gentle VASER method. They usually extract the fact from the hips, stomach or thighs. High-quality liposuction in these areas improves the shape of the patient's rear and the lines of their torso. After this, the extracted fat is drawn up into syringes and injected into the desired area of the buttocks using a fine hollow needle. This fills out and adds projection to the buttocks.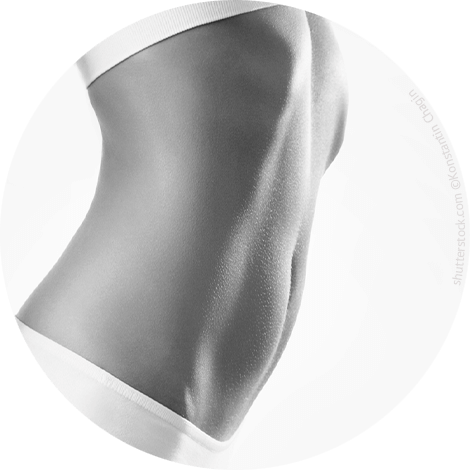 Costs of a Brazilian butt lift
Each and every patient is unique because of their pre-existing anatomy and their individual desires. Our specialist adapts every surgical method to suit their needs.
This is why we cannot state flat-rate prices for our treatments. The precise costs are calculated in a personal consultation following a physical examination.
Hours
Monday
9 am - 6 pm
Tuesday
9 am - 6 pm
Wednesday
9 am - 6 pm
Thursday
9 am - 6 pm
Friday
9 am - 6 pm