Wrinkle filler injections at Difine use state-of-the-art botulinum products
Dr Narwan only uses botulinum products that have been manufactured under the highest pharmacological standards of purity and have been tested thousands of times for optimum skin tolerance.
Our specialist will have an in-depth conversation with you about where the botulinum will be most suitable: injected into a few wrinkles on your forehead or into your frown lines and near your eyes.
Your Specialist for wrinkle treatment with Botox®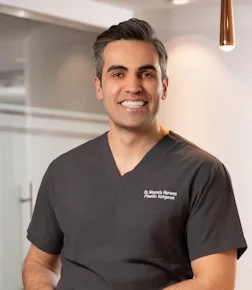 Dr. med. Narwan
Medical Specialist for Plastic and Aesthetical Surgery
Treatment of mimic wrinkles
Only an experienced expert should perform your wrinkle filler injections
At Difine, the botulinum selected for you will usually be injected into your skin in accordance with the current state of the art and medical knowledge, using a very delicate hollow needle that ensures an even, painless distribution of the material.
Do you have any questions about wrinkle treatments using botulinum?
Make a non-binding appointment at Difine in Essen – in a personal consultation, you will find out everything there is to know about the advantages and risks of wrinkle filler injections using botulinum.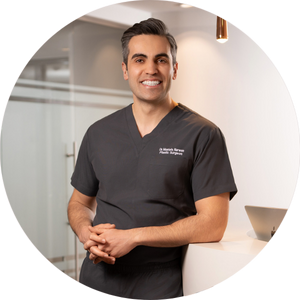 When used by an expert, botulinum is one of the lowest-risk treatments that we use for gentle yet long-lasting wrinkle correction.
Dr. M. Narwan
Hours
Monday
9 am - 6 pm
Tuesday
9 am - 6 pm
Wednesday
9 am - 6 pm
Thursday
9 am - 6 pm
Friday
9 am - 6 pm