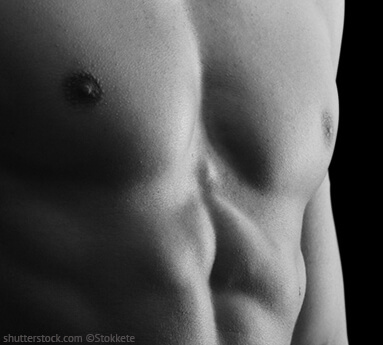 Through precise liposuction
to a male breast
What man would want breasts that look like a woman's?
If you are someone who suffers from 'gynaecomastia', benign breast-like deposits of fat and mammary tissue on your chest, then we can definitely understand why you'd like to get rid of this visual flaw as soon as possible!
Rest assured that permanent chest sculpting is no longer a rarity for men.
Your Specialist for gynaecomastia surgery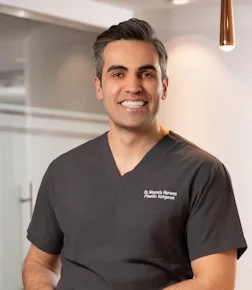 Dr. med. Narwan
Medical Specialist for Plastic and Aesthetical Surgery
The advantages of gynaecomastia treatment at Difine
Our specialist is an expert in the innovative ultrasound-based VASER Lipo System. With this method, Dr Narwan removes fat and the mammary glands in a very gentle way. He can simultaneously use this method to sculpt the upper body into a more athletic form. In contrast to other methods, surrounding structures such as nerves, blood vessels and ligaments are not affected. Our specialist is one of the very few doctors in Germany to work with this method.
Gynaecomastia treatment methods
Dr Narwan extracts the excess fat from the chest region using the VASER Lipo method. This technique is very gentle, as it does not affect the surrounding nerves or blood vessels. If the mammary glands are also enlarged, then our specialist removes them through a small incision at the nipple. As a general rule, a scar in this area will heal wonderfully and become nearly invisible.
Frequently asked questions about gynaecomastia in Essen
Costs of gynaecomastia surgery
Each and every patient is unique because of their pre-existing chest anatomy and their individual desires. Our specialist adapts every surgical method to suit their needs. In some cases, liposuction in the chest region is sufficient. In others, however, the mammary gland must also be removed. This is why we cannot state flat-rate prices for our treatments. The precise costs are calculated in a personal consultation following a physical examination.
Make an non-binding consultation appointment with our specialist and let him advise you as to whether chest sculpting with VASER Lipo could be a fast, comparably easy way for you to achieve a significantly more masculine chest. Dr Narwan will provide detailed explanations of every aspect of the gynaecomastia treatment process and the opportunities and risks that go along with it.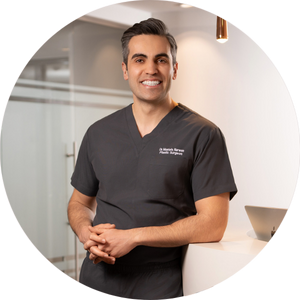 These days, no man has to live with feminine breasts! Especially because a masculine chest can play a major role in creating a healthy sense of self-confidence.
Dr. M. Narwan
Hours
Monday
9 am - 6 pm
Tuesday
9 am - 6 pm
Wednesday
9 am - 6 pm
Thursday
9 am - 6 pm
Friday
9 am - 6 pm