VASER Lipo fat reduction at the neck for those with double chins
Information on VASER Lipo neck lifts
| | |
| --- | --- |
| Type of surgery | Inpatient |
| Duration of surgery | 60-90 min. |
| Anaesthesia | General anaesthesia |
| Dressing | Compression bandage for 1-2 weeks |
| Clinic visit type | 1 night in inpatient care |
| Patient aftercare | Avoid working overhead |
| Bed rest | No |
| Recovery time | Approximately 1 week |
| Physical recovery | After 1-2 weeks |
| Aftercare from surgeon | Suture removal after one week, followed by scar care and massaging |
| Return to work | After 1-2 weeks |
| Result | Lasts for many years after operation |
Neck sculpting – so that you don't look older or more worn-down than you actually are
Do you feel as though it's not just your face that's going through an unmistakable ageing process? With advancing age, your neck is just as susceptible to an unattractive double chin due to excess fat. Does this make you look much older or more worn-down than you feel? No matter how young and fresh your face may be, those little markers of the passage of time distract from it, pulling all eyes downward to your double chin! But it doesn't have to be like this.
Your Specialist for neck contouring and rejuvenation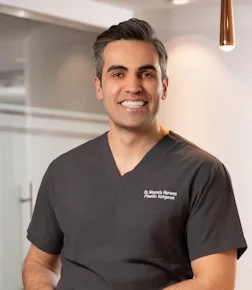 Dr. med. Narwan
Medical Specialist for Plastic and Aesthetical Surgery
Do you have any questions about neck fat reduction?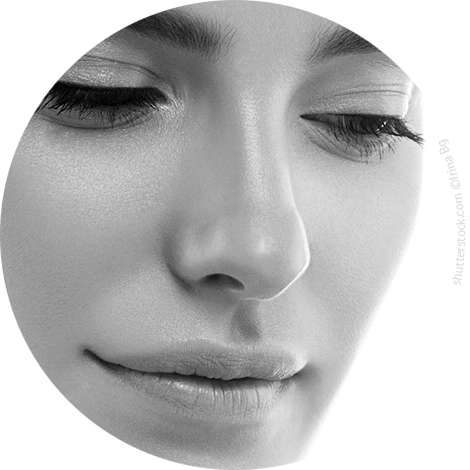 Double chin?
The innovative VASER Lipo method can help
The VASER Lipo method is not a radical neck lift that carries with it major risks and long absences from your daily life. The 'little bit extra' around your neck and chin can be removed using VASER liposuction, a method that can't be compared with the traditional fat reduction techniques of the past: The American company VASER has been a pioneer in minimally invasive liposuction using ultrasound for many years now. The VASER Lipo ultrasound method has since become by far the most precise, gentlest technique to suction fat, yet only a few experts in Germany know how to perform it. Dr Narwan has specialised in VASER treatments and is experienced in applying them.
Hours
Monday
9 am - 6 pm
Tuesday
9 am - 6 pm
Wednesday
9 am - 6 pm
Thursday
9 am - 6 pm
Friday
9 am - 6 pm