Dr Narwan at the IMACS 2019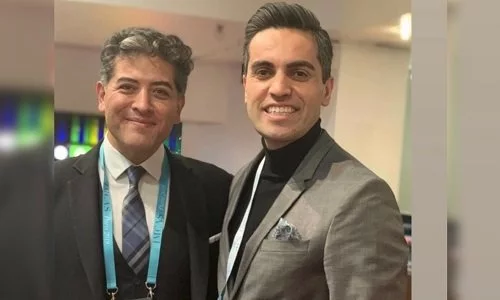 13.02.2019: Dr Narwan has been to the IMACS 2019 in Paris. Surgeons and experts of the field from over the whole world were meeting there to exchange their knowledge. Currently the IMACS does count to the worlds biggest events for aesthetic medicine. Dr Narwan was especially focused on cosmetic topics, such as facial rejuvenation and shaping with Juvederm hyaluronic fillers and botox as well as athletic body contouring and breast augmentation with implants. Dr Narwan ist bringing these new insights back to Essen for his patients.
At the photo you can see Dr Narwan with his respected colleague Dr Alfredo Hoyos. Dr. Hoyos is the global initiator of the VASER HiDef Body Contouring. By working together we will expand our clinic to a centrum of training for european surgeons of the field of athletic six-pack body shaping.
---
Advantage through knowledge – Dr Narwan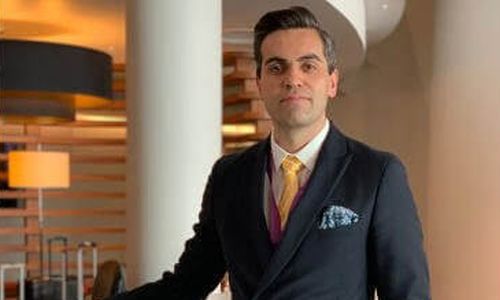 01.12.2018: Dr Narwan has met with his global leading Allergan instructor colleagues in London. The focus was particularly on minimally invasive face rejuvenation and facial shaping with botox as well as Juvederm hyaluronic fillers. In common exchange, presentations, live anatomy classes and injections new approaches were evaluated.
The key component of the event were latest scientific datas in the context of academic results from more than 30 years of botox and hyaluronic acid treatments. With these new findings Dr Narwan will get back to Germany as a trainer for other national doctors.
---
Hydrafacial at the Difine practice clinic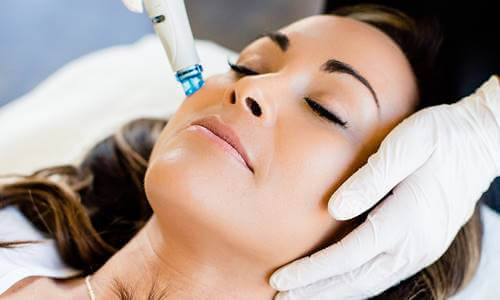 01.11.2018: At the Difine practice clinic for plastic and aesthetic surgery we are from now on offering you the innovative HydraFacial™ method. This treatment includes a combination of different steps which are leading to a young and bright complexion.
The HydraFacial™ is combining the following steps:
skin ablation
deep cleansing
dermal infusion of valuable care products by means of cold light
lymph drainage
A HydraFacial™ is giving your skin its young and bright appearance back. The treatment is suitable for every skin type.
Make an appointment with us today and meet us in our Difine practice clinic for plastic and aesthetic surgery!
---
Dr Narwan is giving a talk in Frankfurt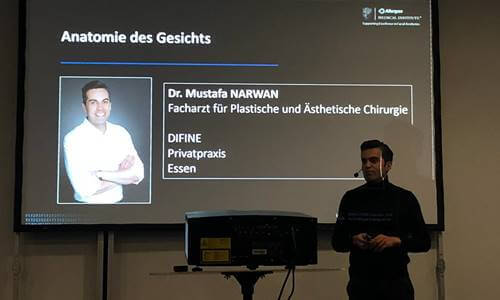 01.11.2018: Dr med. Narwan had the opportunity to pass on his aesthetic know-how to his medical colleagues in Frankfurt this month.
He was sharing his extensive experience with face shaping and rejuvenation with Juvéderm® hyaluronic fillers in a talk given to his colleagues.
After the lecture all participants had the chance to be trained from Dr Narwan in the application of Juvéderm® hyaluronic fillers in the clinical practice.
---
Moving to the Girardetstrasse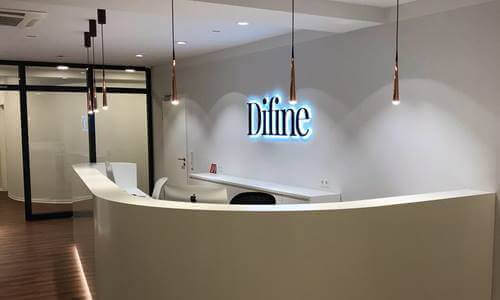 15.10.2018: We have moved! In the future you will find our practice clinic in the Girardetstrasse.
Located in a beautiful district of Essen, Ruettenscheid, our experienced specialist will treat you in a pleasant and amiable atmosphere.
Arrange an appointment with us today – Dr med. Narwan is looking forward to your visit!
---
We are building the first private clinic on the Rue in Essen for you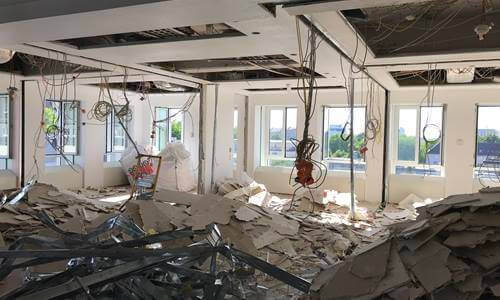 15.09.2018: As the first private clinic we can offer our treatments in the district of Essen Ruettenscheid for you.
Soon you will be consulted and treated by our experienced surgeons in the field of aesthetic and plastic surgery "on the Rue".
We are looking forward to your visit!
---
Dr Narwan is training doctors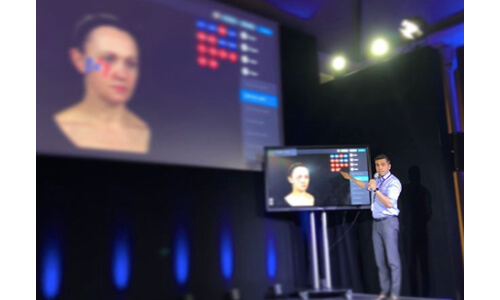 10.06.2018: As one of few selected doctors in Germany Dr Narwan is a member of the Allergan Faculty of Facial Treatments. This is why he is training other surgical colleagues at meetings in analyzing and treating faces the right way. To exchange their knowledge all trainers of Germany were meeting in Dusseldorf.
How do you analyze a face aligned with the patients' wishes? How do you individually create a treatment plan? How is a holistic treatment performed?
Dr Narwan will train other medical colleagues on this and further topics related to face treatments with hyaluronic acid. Only with a holistic and individual treatment excellent results can be reached.
You can find more information at: Facial treatments by Difine in Essen
---
Bodycontouring in Marbella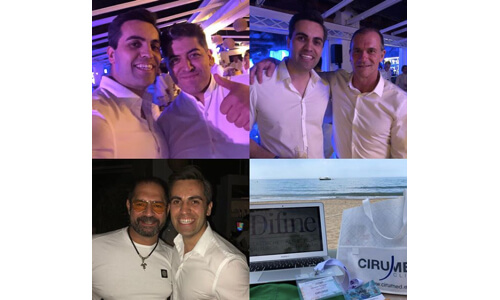 20.05.2018: For many years the athletic body shaping, butt lifting (BBL – Brazilian Butt Lift) and the breast enlargement are no taboo subject in America and the Latin American countries anymore. Also in Europe and Germany these treatments are increasingly more often conducted. Dr Narwan is one of the leading plastic surgeons in the field of Body Contouring Germany-wide. Dr Narwan was meeting with world-leading colleagues in Marbella to a collective exchange and life treatments with the newest secure surgery methods. They included butt lifting, breast enlargement and six-pack shaping. Great attention was also paid to the security of these surgical procedures. At these photos you can see Dr Alfredo Hoyos from Columbia (top left), Dr Danial Del Vecchio from the USA (top right) and Dr Alexander Aslani from Marbella (bottom left) each with Dr Narwan.
Further information you can find at: body shaping at Difine in Essen
---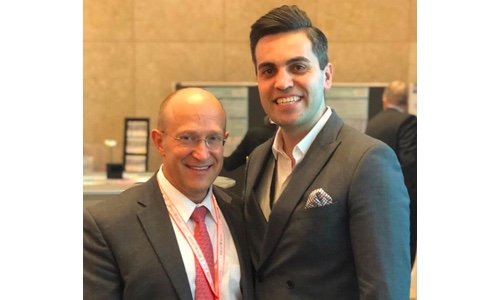 25.04.2018: The international annual breast symposium took place in Dusseldorf. Again world-wide excellent breast surgeons were invited to exchange collectively. By now the international breast symposium in Dusseldorf is the biggest meeting of breast surgeons in Europe. Main topics this time were aesthetic breast enlargements with implants and breast reconstruction with autologous tissue. Dr Narwan was discussing his treatment methods with world-wide leading breast surgeons. As he is attending such international meetings on a regular basis Dr Narwan always is up-to-date and can offer the best and safest methods for breast augmentation, reduction and tightening. At the photo you can see Dr Dennis Clyde Hammond from the USA together with Dr Narwan.
Further information you can find at: breast augmentation at Difine in Essen
---
Kuult Singer is getting an ear correction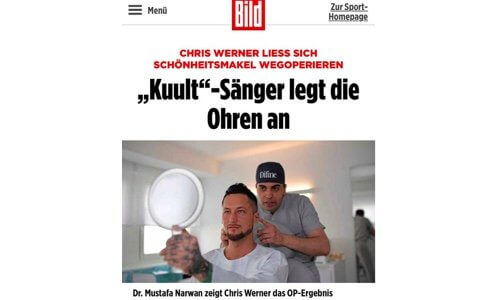 15.03.2018: The musician Christoph Werner of the Band KUULT was getting an Earfold ear correction from Dr Narwan at Difine. By now Dr Narwan is the leading expert for the Earfold method in Germany. For this innovative treatment many patients from over whole Germany and from abroad are coming to Dr Narwan to Essen.
Further information you can find at: Earfold ear correction at Difine in Essen
---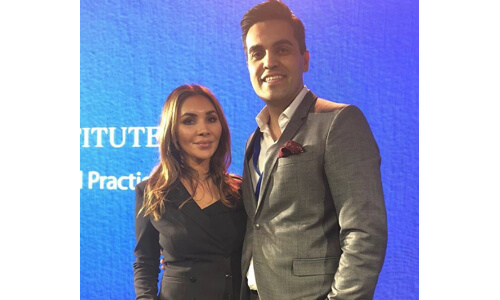 10.03.2018: Under the slogan 'Train The Trainer' Dr Narwan was invited to London. With selected medical trainers from over the whole world Dr Narwan was exchanging to the latest findings of the minimally invasive treatments for facial rejuvenation and shaping. What has proven successful? How can we improve our results? How can we teach this to other surgeons? At the photo you can see Dr. Jonquille Chantrey from England together with Dr Narwan.
Further information you can get at: hyaluronic acid at Difine in Essen
---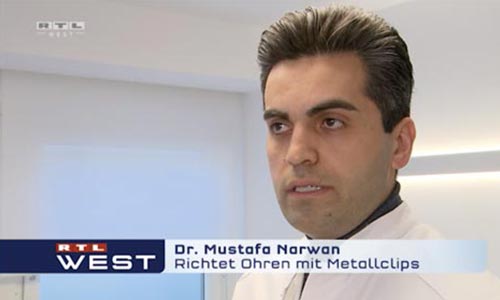 04.12.2017: Dr med Narwan is presenting the Earfold method at RTL. Before the treatment the result is simulated with a so-called PreFold. This means that the patient already can see the result before the surgery. Dr Narwan was doing the simulation for a man who was suffering under his protruding ears since his youth. As the conventional method is linked to a longer downtime and a head bandage over a few week the patient decided against an ear correction. It was his wife who has drawn his attention to the Earfold method by Dr Narwan. The simulation is getting both ears in a natural beautiful shape. The asymmetry is corrected. The patient is very content with the simulation so that the treatment can be planned. Another patient is introducing herself for an correction after the Earfold surgery. She is very happy with the result. As planned before the ear is corrected and the small wound did heal very well. The patient is not complaining about any difficulties. Since the surgery she is wearing her hair up more often. Furthermore she does not know any problems like not wanting to be frontally photographed, wearing a helmet or a pinned-up hairstyle anymore.
Further information about the advantages of the Earfold method you can find here: EarFold by Dr Narwan
---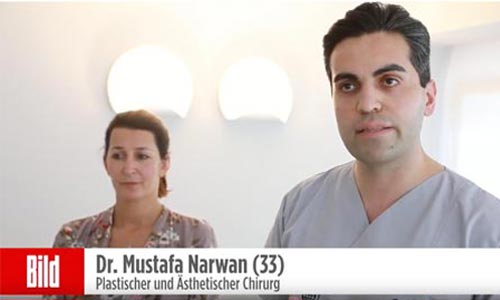 03.12.2017: Dr Narwan implemented an Earfold ear correction for an article of the BILD magazine entitled 'Ear correction within only 20 minutes'. The patient was suffering from her protruding ears since her childhood. Due to the risks and the long downtime after a common otoplasty the patient always was rejecting surgery. The Earfold method, on the contrary, offers a lot of advantages, e.g. a simulation before the treatment, no general anaesthesia and no head bandage for a few weeks. For this patient only one clip was enough to correct the left ear. In front of a running camera Dr Narwan was correcting the ear in a very short time with local anaesthesia. At the end of the operation the patient said: 'Every visit to the dentist is worse than this. Finally I can get a short hairstyle.'
You can find more information on the Earfold method by Dr Narwan via the following link: Earfold by Dr Narwan
---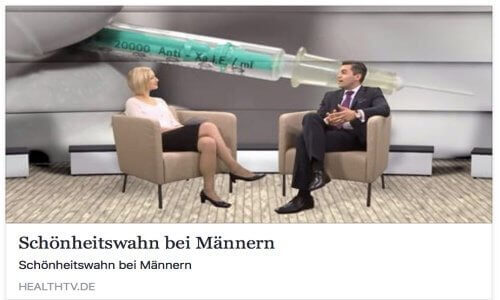 22.10.2017: Our medical director Dr Narwan was invited to an interview in the television studio. In this interview Dr Narwan was surveyed on the following topics: cosmetic treatments for men, the treatment of gynaecomastia, the latest gentle methods of liposuction, the aesthetic six-pack body shaping with VASER Lipo HiDef, statistical data on aesthetic treatments for men, treatment risks, ethical boundaries upon beauty surgery, cosmetic surgery abroad, wrinkle treatment with botox, botox parties and many more.
---
Dr Narwan at the breast symposium in Spain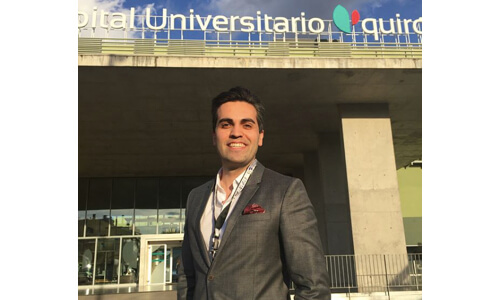 10.10.2017: What has proven successful, what is new!! Dr Narwan was meeting with world-leading breast surgeons in Madrid to exchange about breast surgeries, breast enlargement, breast lifting, new breast implants and many more. These latest findings are now offered by Dr Narwan in his practice Difine in Essen.
---
A lot of applause at the Alliance Meeting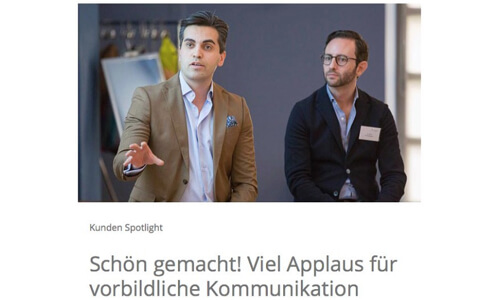 10.10.2017: At the Alliance Meeting Dr Narwan was receiving a lot of applause for his exemplary communication with his patients. At the annual meeting medical colleagues from over whole Germany are coming together for joint exchange. Many practical relevant aesthetical topics were discussed together with specialist colleagues. Dr Narwan was able to pass his experience on to other medical colleagues and will bring new findings for his patients back to Essen.
---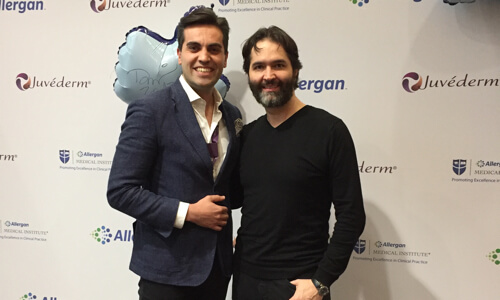 24.09.2017: Dr Narwan was meeeting Dr Mauricio de Maio in Frankfurt. Dr de Maio is a brazilian surgeon for plastic surgery and a pioneer in the field of minimally invasive facial treatments with hyaluronic acid fillers of the brand Juvederm® (Volbella, Voluma, Volift und Volite). In a live treatment Dr Mauricio de Maio demonstrated which unbelievable results can be reach with injections. Lips, nose, cheeks, chin, temple and others can be modelled and contoured. Within the ageing process loose and sagging skin in the cheek, middle face and neck area can be brought in position again. Wrinkly skin around the eyes and the mouth can be smoothed. These are just a few examples for treatment options with hyaluronic acid. In contrast to an operative surgery the risks are considerably smaller, the patients are immediately presentable, there is no downtime and the result visible immediately. The trend will go further in this direction in the next years. For his patients Dr Narwan is bringing these latest findings back to his practice in Essen.
---
Ear correction – Earfold®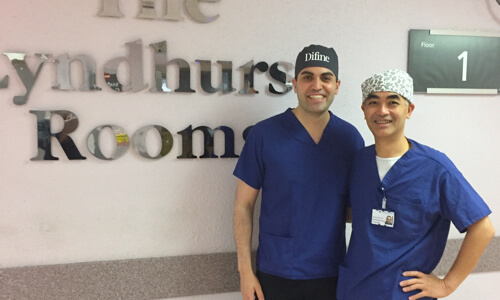 21.09.2017: Ear correction in 20 minutes with the Earfold® method.
In London Dr Narwan was meeting with Dr Kang, the founder of Earfold®, for joint exchange. Dr Kang had the brilliant idea to use small gold clips to get protruding ears in the right position. It took many years of research to bring the appropriate material with the fitting size and function on the market. The Earfold® with its gold coating is very well tolerated, has the ideal size and a total weight of 0,06 g. This is why it is not bulky or noticeable at all. With the so called Prefold® the result can already be simulated before the treatment so that the patient can decide in which position the ear should be corrected exactly. Dr Narwan was trained for using Earfold® by Dr Kang personally. We offer you this innovative method for treating protruding ears at Difine.
---
Breast enlargement with silicone implants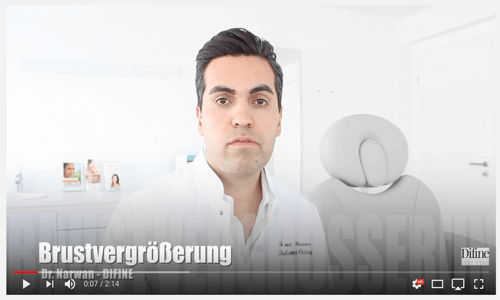 30.08.2017: In this video Dr Narwan is explaining the most important facts about the breast enlargement with silicone implants. The body's anatomy as well as the wishes of every patient are differently. Therefore the choice of the right silicone implant should be well calculated. The initial situation of the patient is already given. This includes the consisting chest measurement, the trunk length, the elasticity of connective tissue and skin, how much the breast is sagging and the position of the fold under the breast as well as the nipple. The wishes of the patient include for example the size of the new breast (width and projection) and the fullness of the décolleté.
Only after an exact registration of the body's given anatomy and the wishes of the patient the right method can be chosen. Together with the surgeon the patient has to make a decision about having a breast enlargement with silicone implants or the own body fat and whether or not the breast should also be tightened. The usual access methods for breast enlargements with silicone implants are the fold under the breast, the nipples or the armpit fold. One crucial measure is the choice of the right silicone implant. There are many different implant forms for many different body anatomies and wishes. Next to the volume of the implant the width, height and projection of the silicone implant are playing a very important role. There are different filling materials and smooth or textured implant surfaces.
For a best possible result after a breast enlargement with silicone implants many things have to be checked, analyzed and planned very well. This makes it all the more important that you are placing this issue in the hands of a specialist who has gained all the knowledge during his training. Only for a specialist for plastic and aesthetic surgery the aesthetic training is a fixed component of his education. Inform yourself well about the doctor and talk with him about all issues.
Best wishes, Dr Narwan
Specialist for plastic and aesthetic surgery
---
Athletic body thanks to High Definition Body Contouring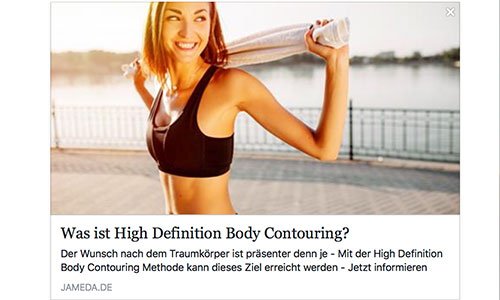 ---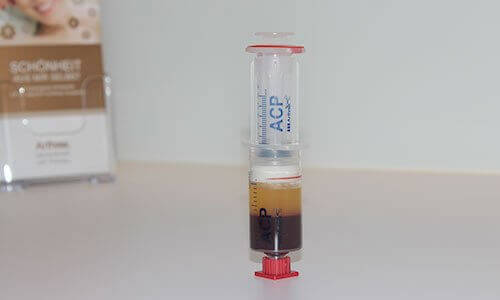 26.06.2017: During the so-called Vampire Lifting Dr Narwan is separating the serum with the plasma cells from the autologous blood of the patients. Those potent cells with regenerative qualities are injected in the skin. Based on the slogan 'Beauty from within myself' the skin appearance, acne scars, dark eye circles, beginning hair loss and many more can be improved with autologous cells.
---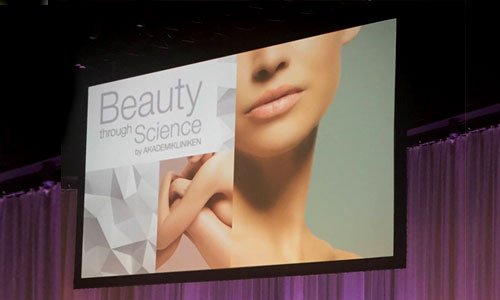 01.06.2017: Beauty Through Science
For you Dr Narwan went to this year's Beauty Through Science Congress in Stockholm (Akademikkliniken's 13th International Aesthetic Medicine meeting in Stockholm). It is the biggest aesthetic congress in North-Europe and connects beauty with science. Top experts from over the whole world are meeting for joint exchange. The trend goes more and more to minimally invasive facial treatments. With hyaluronic acid, botulinum toxin and autologous blood outstanding results can be reached. These include facial rejuvenation (saggy cheeks, lachrymal sacks), the prophylaxis of ageing phenomena and facial shaping (lips, cheeks, chin) for women as for men. In particular the treatment of the nose with fillers can lead to best results. Dr Narwan is offering this most scientific recognition in his private practice in Essen Ruttenscheid.
---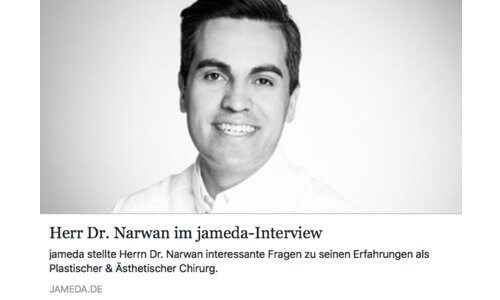 ---
Skinbooster for your skin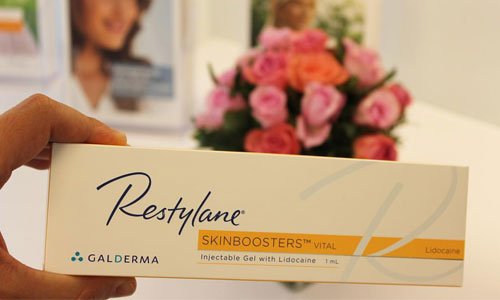 05.05.2017: During this treatment method Dr Narwan is gently injecting moisturizing hyaluronic acid in the skin. The skin is becoming tighter, more elastic and the whole skin appearance is getting better. Great results can be reached for wkrinly and sun damaged skin. The product can be used for the face, neck, decolleté and hands.
---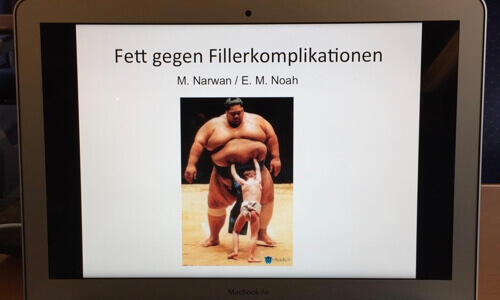 21.03.2017: On the 134th annual meeting of the German Association for Surgery in Munich Dr Narwan was giving a talk about 'fat against filler complications'. Dr Narwan showed how important it is to timely recognize and treat filler complications. As only a medical specialist does know how to do this the treatment belongs in the hand of an expert.
---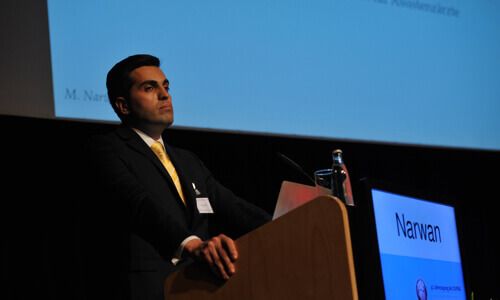 08.09.2017: Dr Narwan was giving a talk about aesthetic education in the field of plastic surgery on the 47th annual meeting of the German Association for Plastic and Aesthetic Surgery (DGPRAEC) in Kassel. Next to the reconstruction, combustion and hand surgery the aesthetics are an important pillar of plastic surgery. This is why aesthetic knowledge has to be gained during the education of a plastic surgeon. Dr Narwas was presenting how this education should look like based on his own experience.
PLASTIC AND AESTHETIC SURGERY
Dr. med. M. Narwan
Difine Clinic
Girardetstr. 1
45131 Essen
Dr. Narwan
Königsallee 26
40212 Dusseldorf
Phone
0201 719 99 0 88

Fax
0201 545 899 51
WhatsApp
0049 152 06327370
Hours
Monday
9 am - 6 pm
Tuesday
9 am - 6 pm
Wednesday
9 am - 6 pm
Thursday
9 am - 6 pm
Friday
9 am - 6 pm